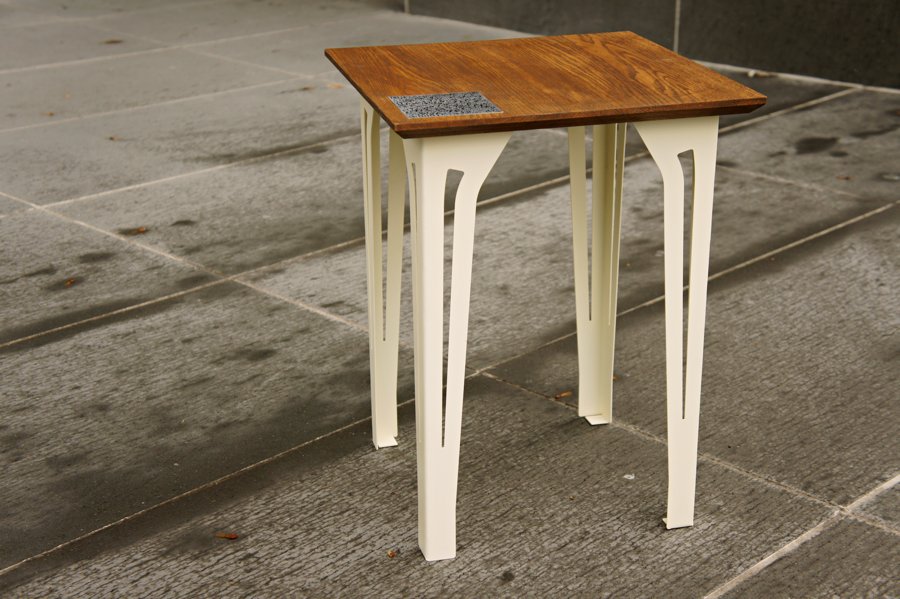 Supermechanical brings craftsmanship into the computer age. Instead of churning out endlessly dull and ever-lower quality MDF rubbish, Supermechanical instead uses computer-controlled tools to do the same work as a human craftsman.
Wired
Products used to be less disposable; they came with repair manuals and a personal history. rev-->table picks up where they left off.
This side table is built to last. When the physical components have outlived their useful life, the digital blueprint is a permanent part of rev-->table. Use your smartphone to read the digital design file embedded in each part and create replacements. Modify the legs to make them longer or angled or art deco. This is furniture for the future of manufacturing.
Digital DNA
At creation, the digital design files used to make the table are permanently embedded in its surface. We wrote a compression algorithm to fit the CAD file in a QR code with room for degradation, and laser etched it into a durable aluminum plate. You don't even need to rely on the Internet being around to access the data—it's all right there in the code. Any smartphone can scan the two-dimensional barcode to retrieve the stored DXF files.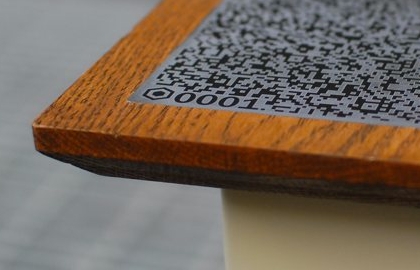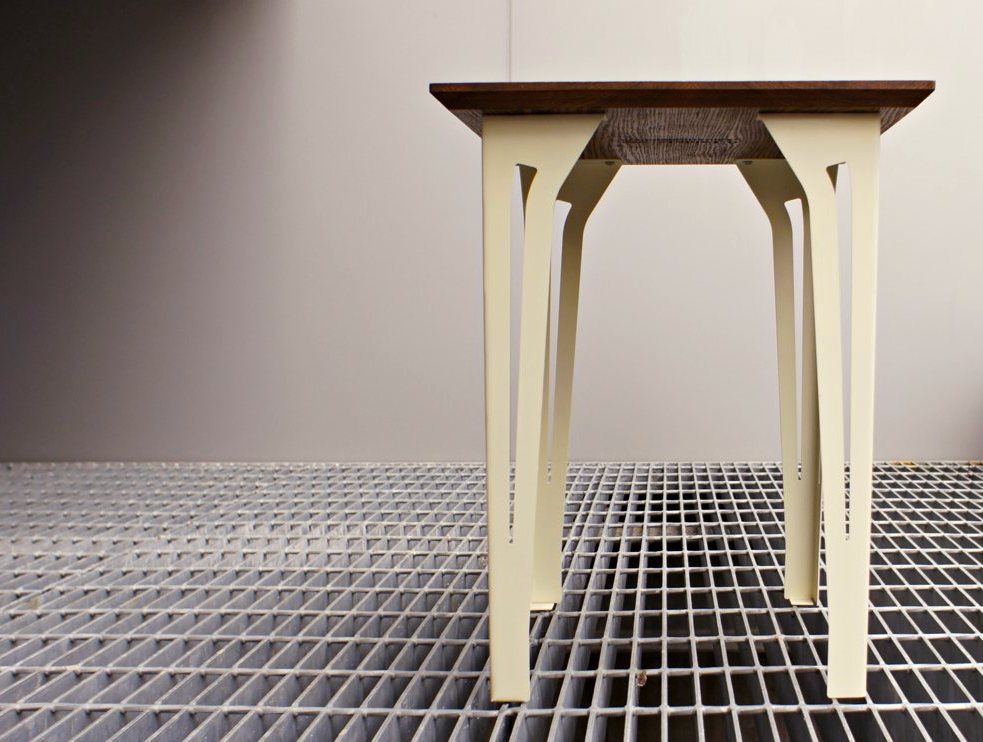 Solid bones
Today, too much furniture is made from medium density fiberboard, also known as "sawdust and glue." Even designer furniture often just adds a thin wood veneer that doesn't improve its longevity. rev-->table's solid oak tabletop has continuous grain that makes it stronger and stiffer than artificial wood. The legs are laser cut from cold-rolled steel, bent on computer-controlled press brakes, and then finished with an industrial-grade powdercoat. Using digital manufacturing processes, we were able to make a high-quality table for a reasonable price in the USA.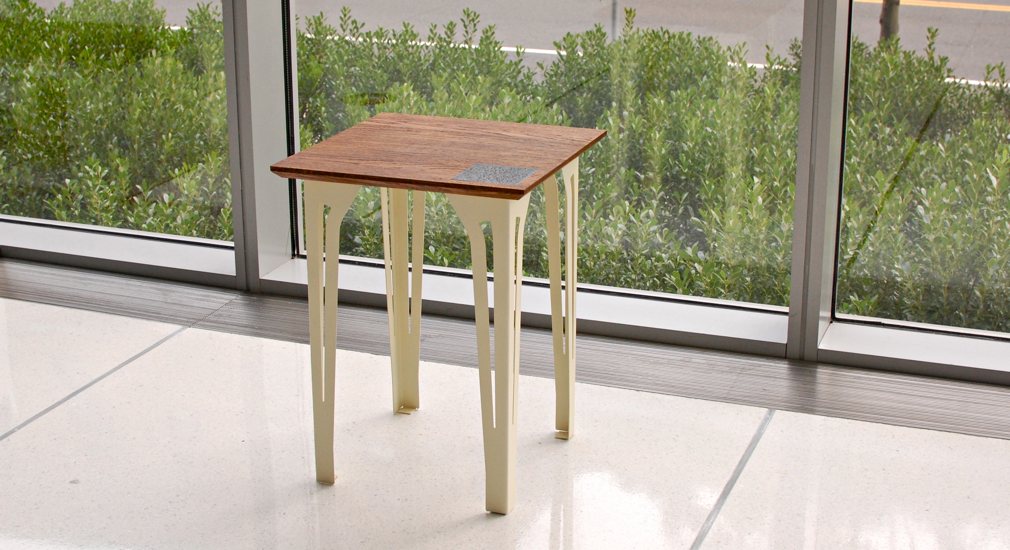 Solid oak, powder-coated steel, laser-etched aluminum. Made in the United States using traditional and digital construction.
21"H x 16"W x 16"L; 10.5 lbs.