Better looking, smarter cooking thermometer
Range Dial is the successor to the Range smart cooking thermometer, adding Bluetooth and a knob to quickly choose a preset alert without fiddling with your phone. It works with or without a smartphone, but an iOS app allows it to send temperatures and alert notifications to all your devices regardless of geography, graph temperatures and estimate done time.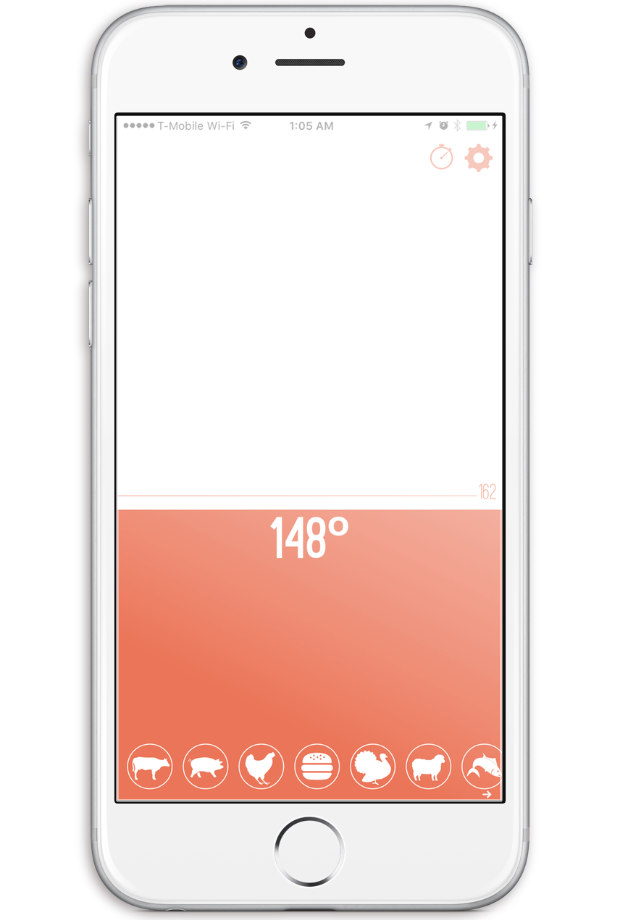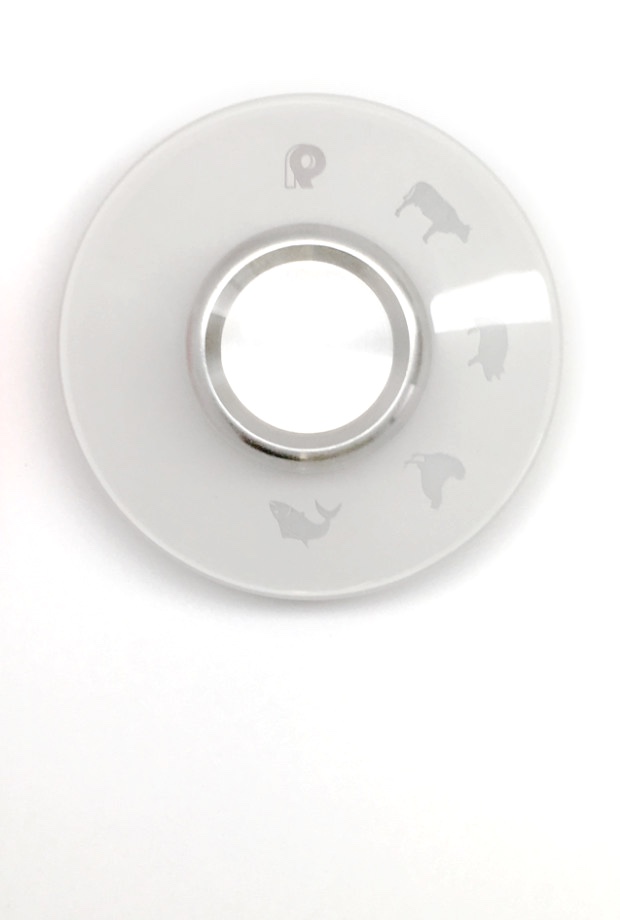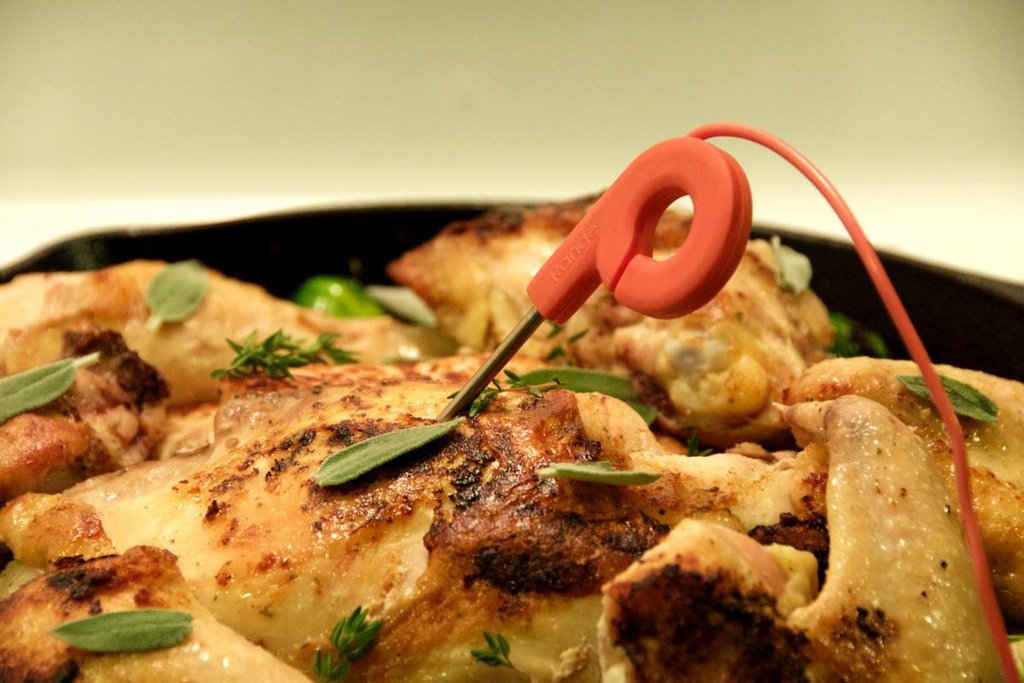 Industrial design
I wanted a familiar form that could live out in the open, at hand when needed. A kitchen tool more than an electronic appliance. The solution was to mimic an oven knob with a magnetic bottom. This was made with polycarbonate, silicone and a CNC-turned steel knob to give it gravity, and the material cues as to where it belongs.
The removable probes were designed for various cooking activities, and communicate that visually. Silicone handles can clip onto pots and hold cables in storage, and provide a visual and tactile focal point where most other thermometers are utilitarian.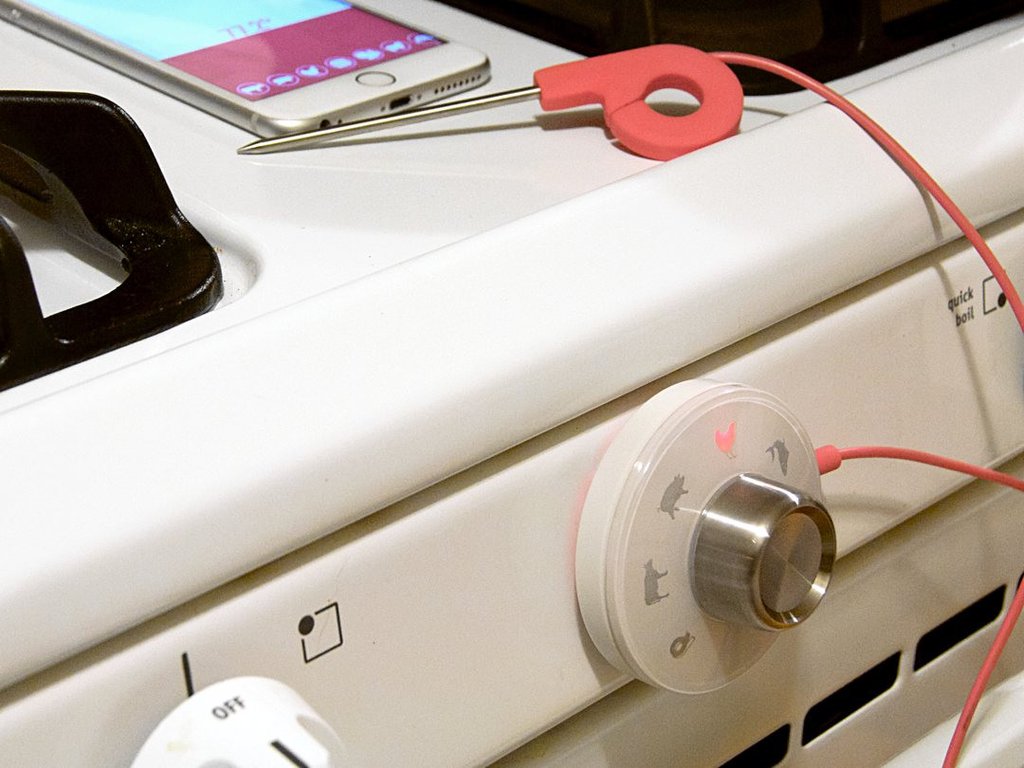 Application design
The Range app was designed to be uncluttered and efficient to interact with—the kitchen is often a hectic and messy environment, inhospitable to a touchscreen. Critical information such as temperature and alerts is presented in bold visuals for easy glancing. Alerts can be set or adjusted with a swipe of the thumb. Dialogs and configuration are kept to a minimum to support the idea of Range Dial as a straightforward tool, not a complex device.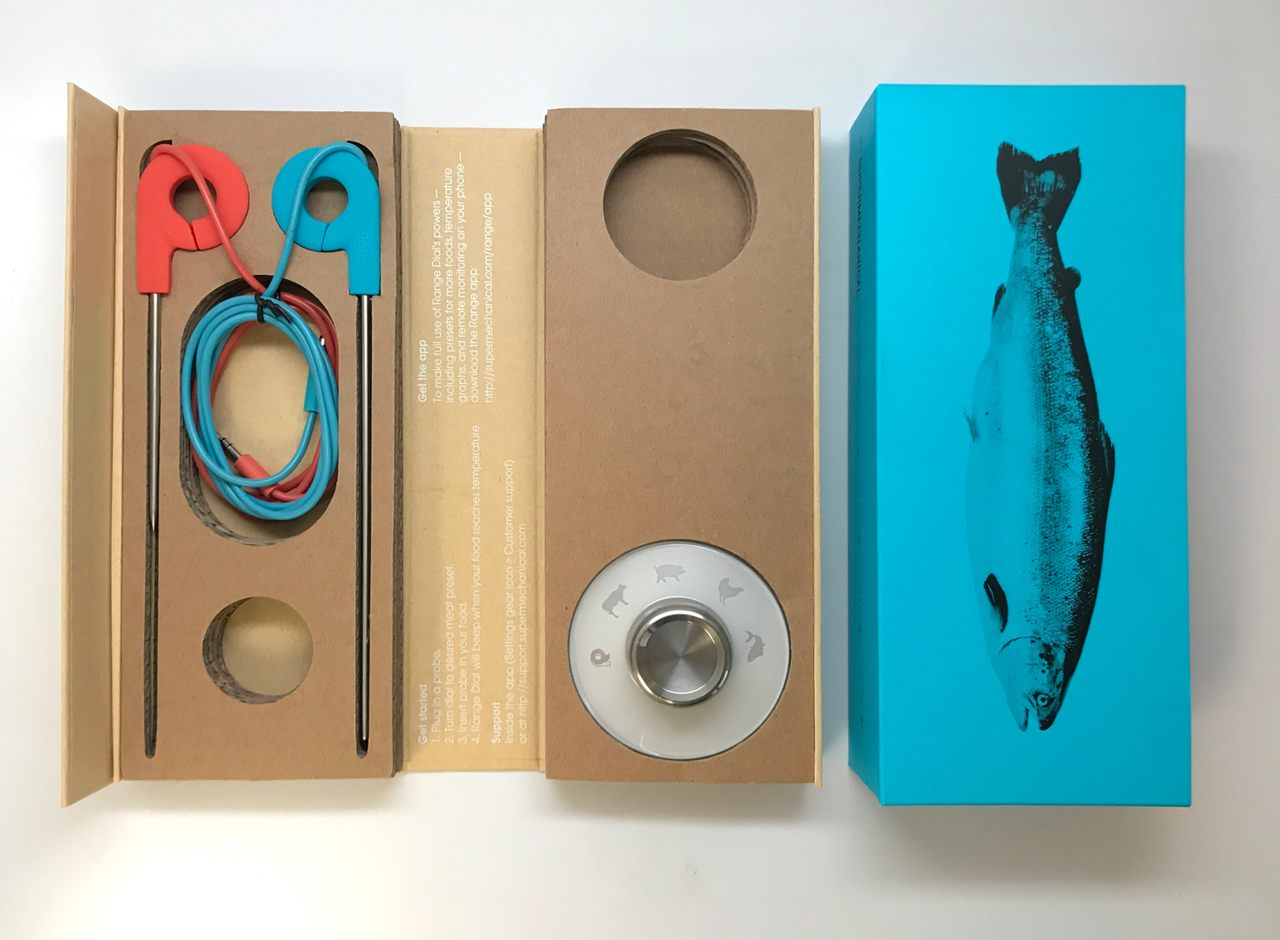 Packaging design
The packaging is bold, feels solid, and focuses on the raw foodstuffs that the product helps the user transform into meals. It's designed to look good as a family on a shelf, drop-rated to ship without additional protection, and is 100% paper products for recyclability.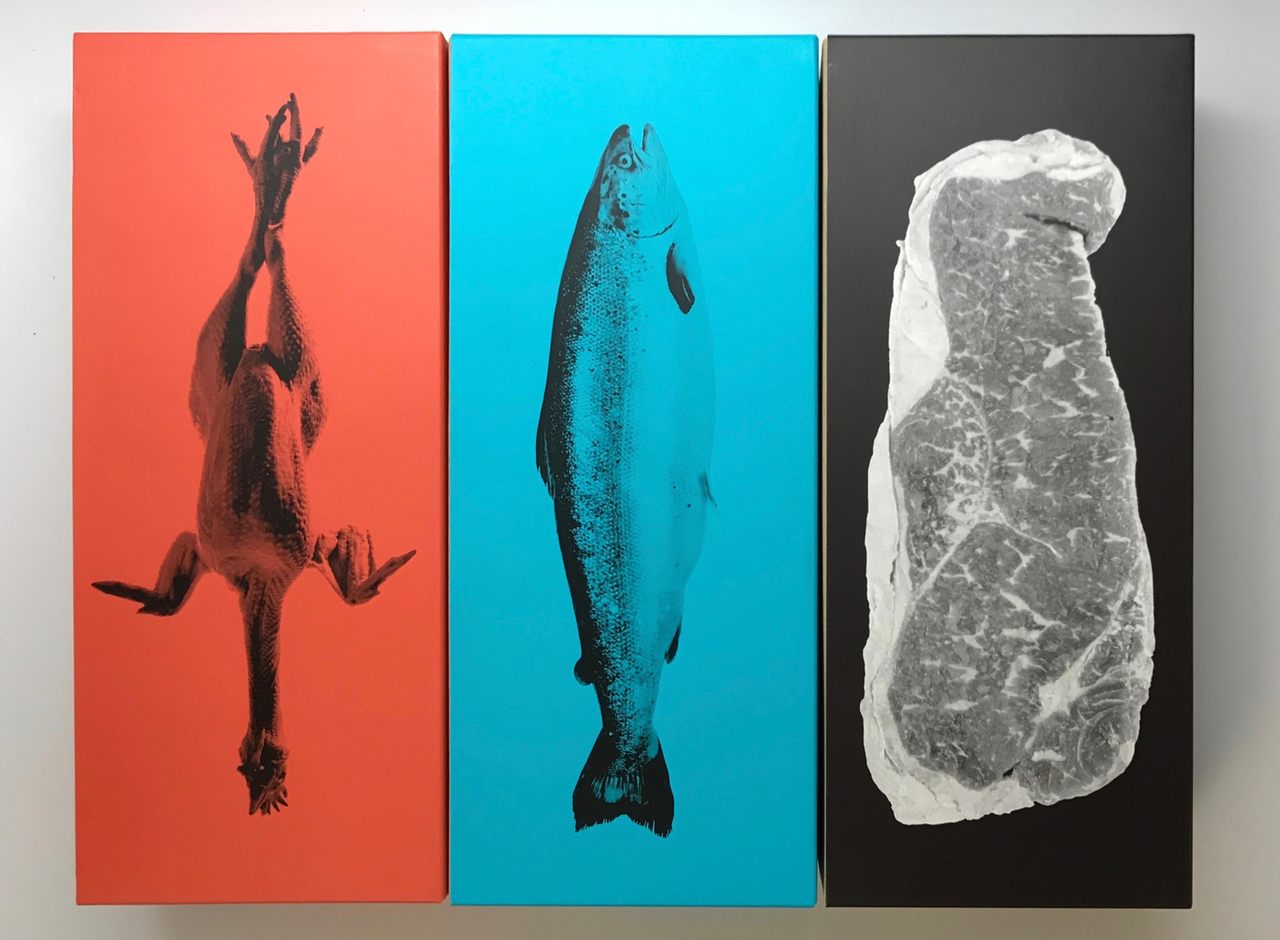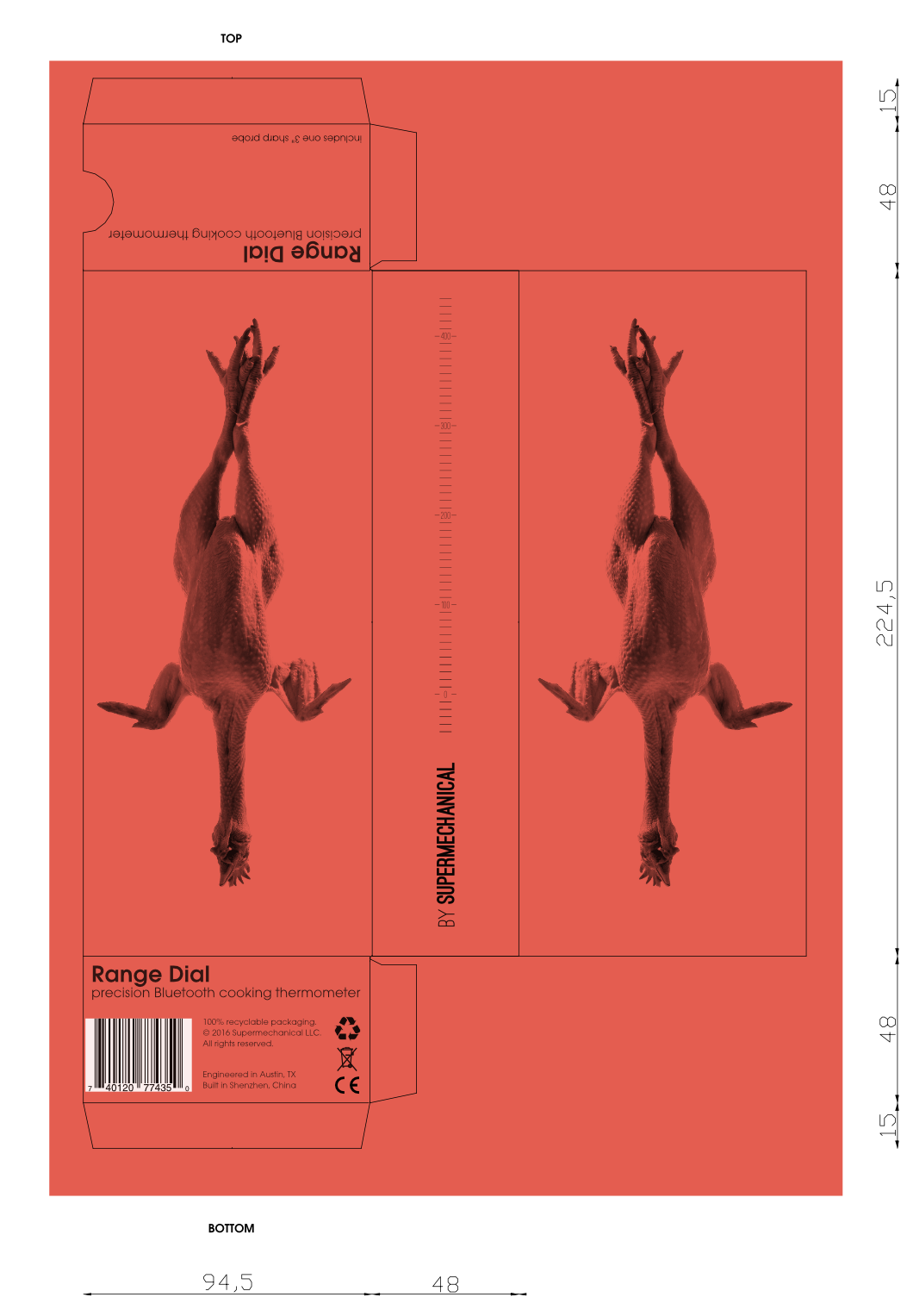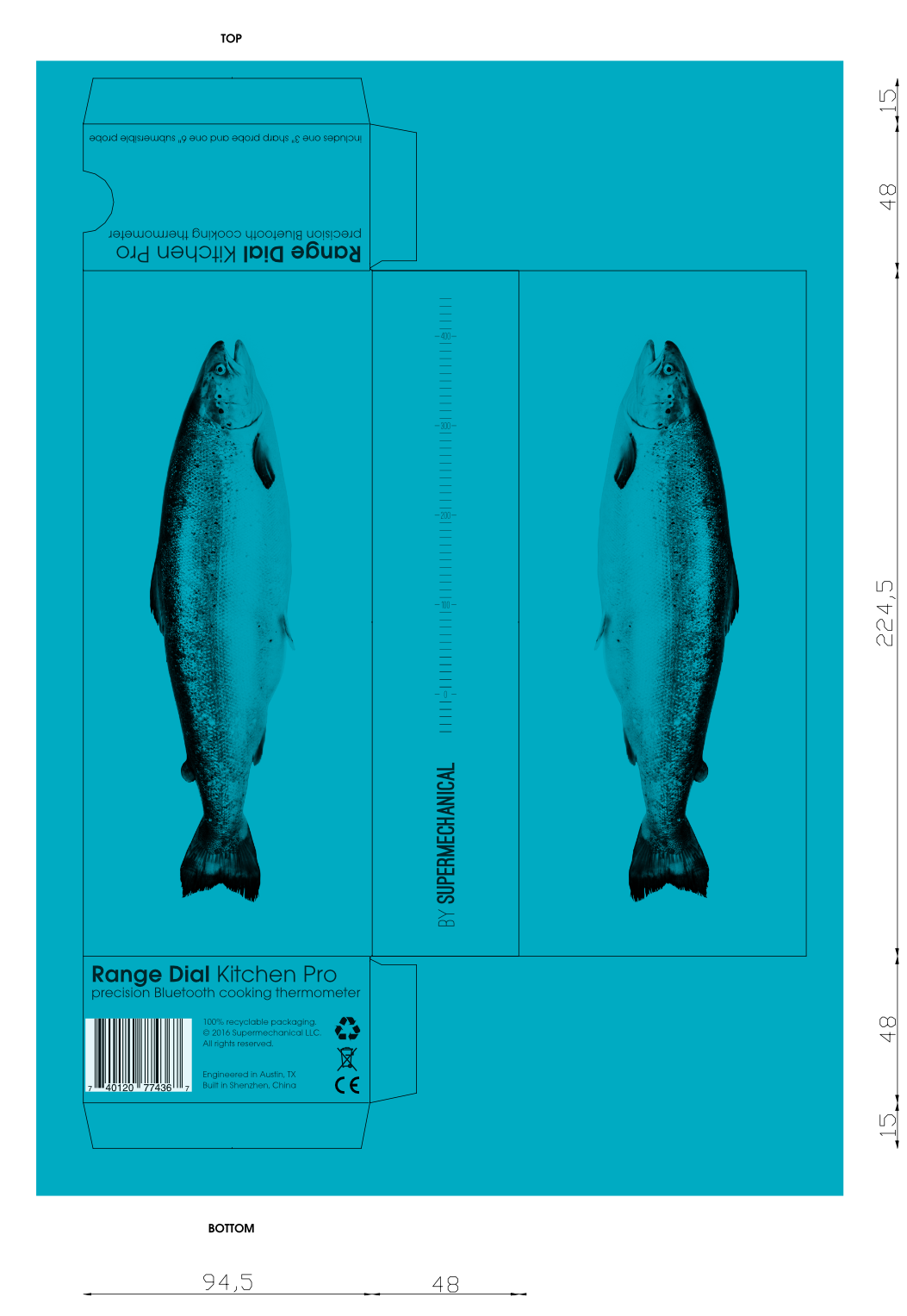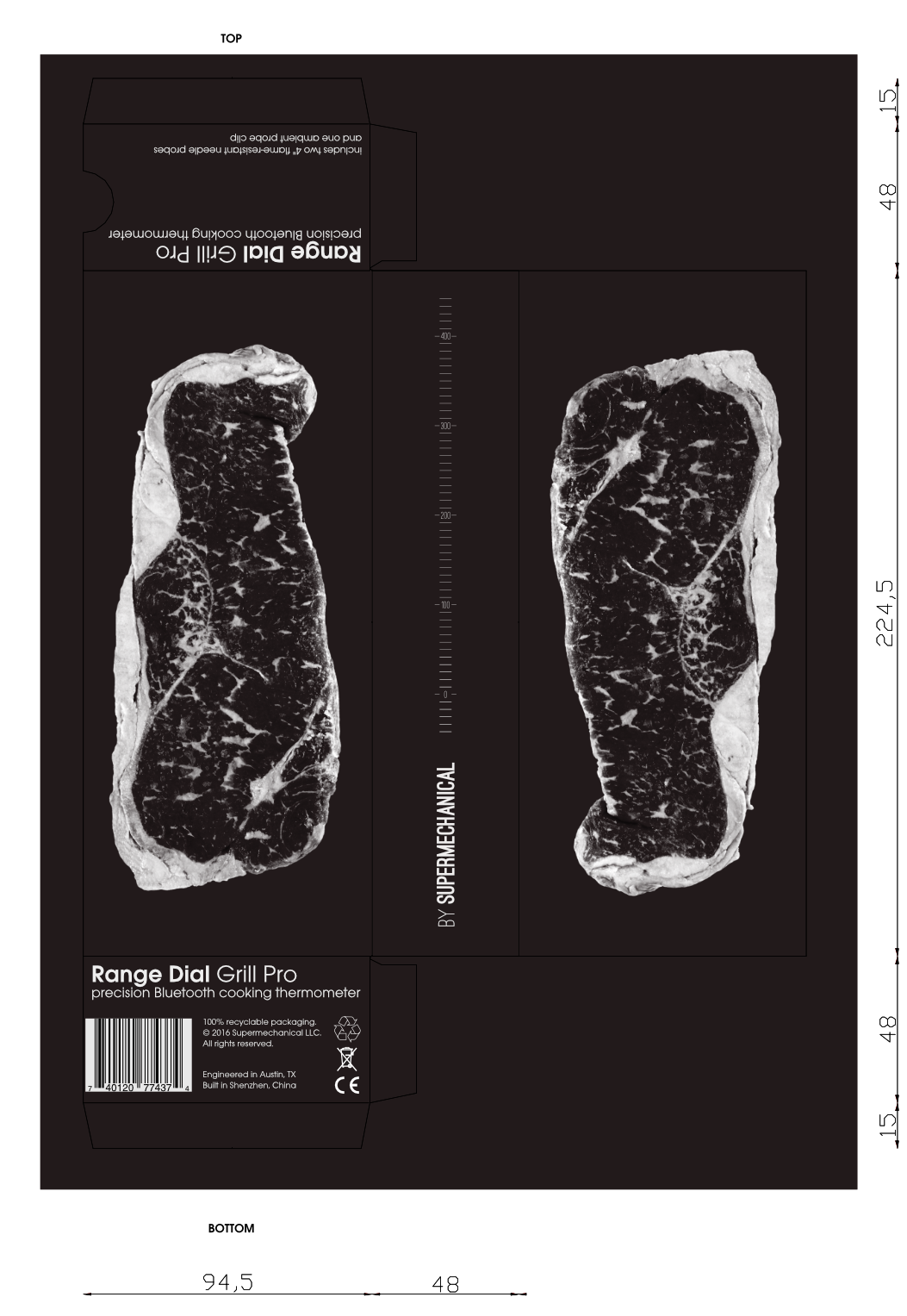 My contribution
I led product architecture, industrial design, identity, copy, iOS app design and development (Objective C, Parse, Firebase), packaging, and project management.
Some features I'm proud of: tricky laser-etched case finish, zero-configuration Bluetooth pairing and temperature broadcast to any device the thermometer has been connected to.