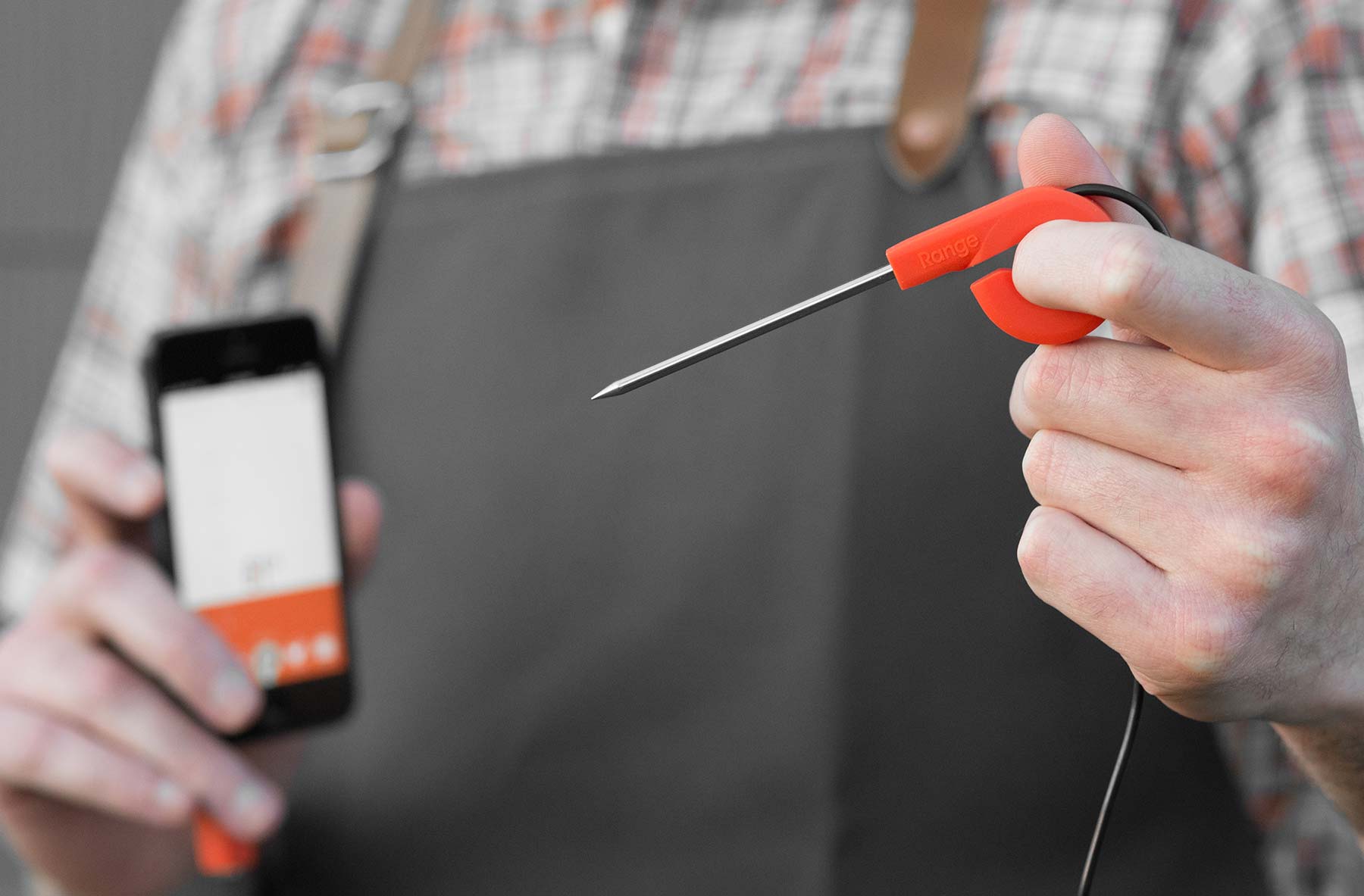 Range is a precision cooking thermometer designed to work with an iOS app. Plugging into the iOS device's headphone jack provides power to the circuitry that measures temperature and acts as a modem to transmit temperature data as audio. The result is a durable, friendly thermometer that's accurate enough for commercial food safety inspection.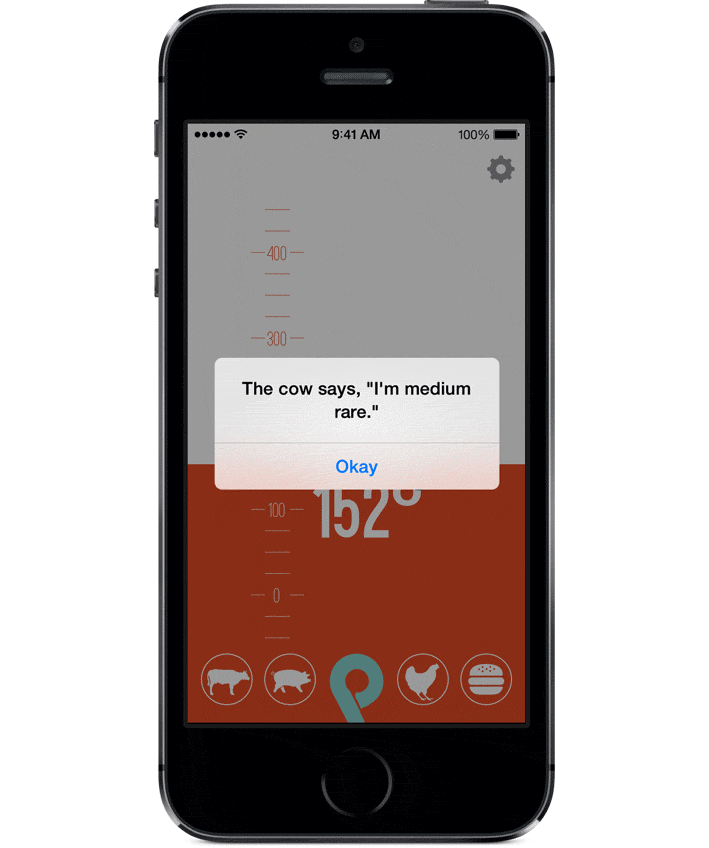 iOS app
The app is what makes Range a smart cooking thermometer. It gets a calibrated temperature reading from the thermometer, and allows the user to set alert temperatures. Those alerts are not just local to the connected device. Plugging Range into any iOS device with the app pairs them, so that notifications can be pushed to remote iOS devices. The user's iPad can be monitoring a turkey at home and alert the user on their phone while they're running errands.
Another benefit of connecting a thermometer to a smartphone is the time dimension. The Range app graphs sessions to recall for future batches, making a science out of cooking. Rangefinders are templates that monitor specific temperature bands for specific use cases like candy making, homebrewing and making yogurt.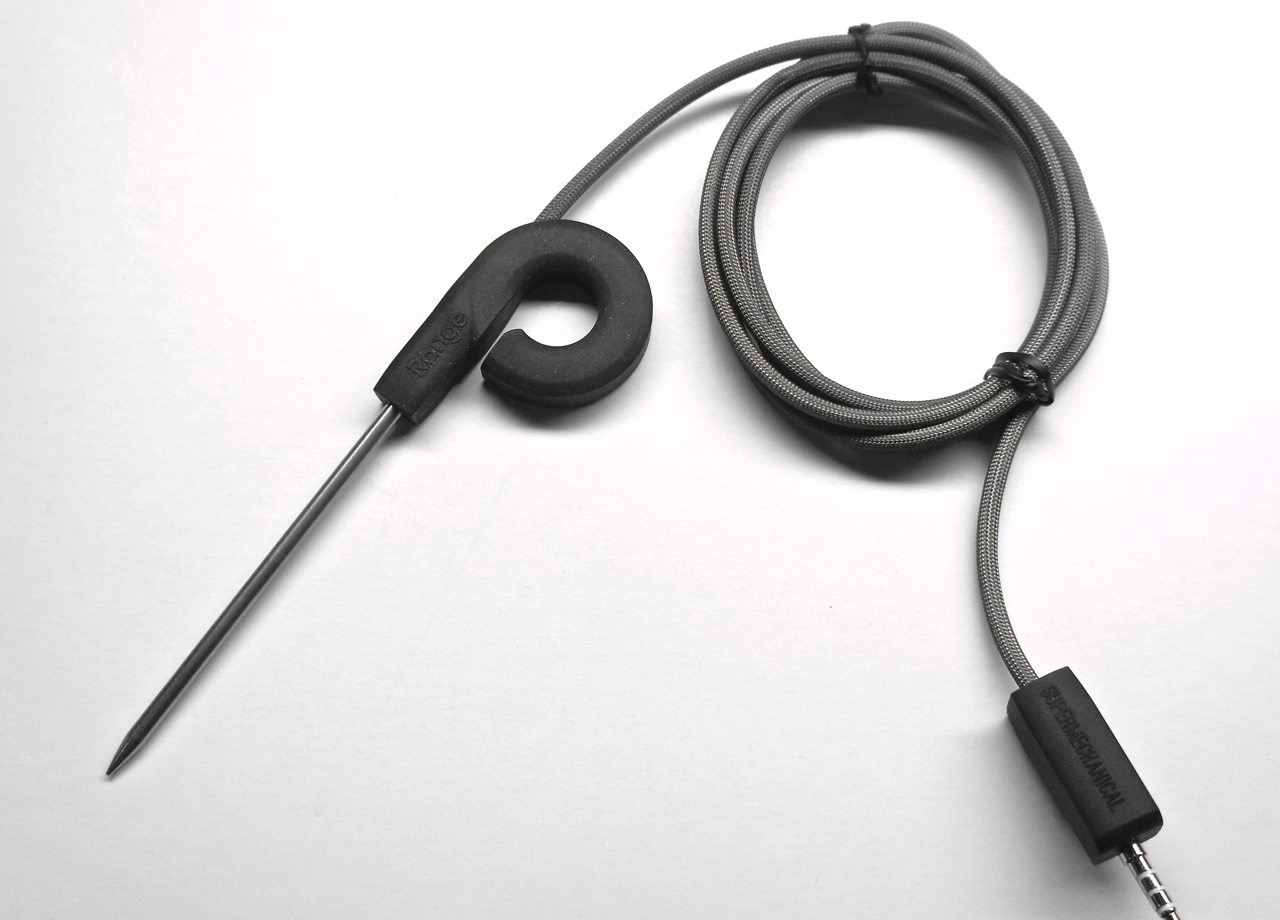 Industrial design
Food-safe silicone and stainless steel enclose the electronics, allowing the owner to treat Range as just another tool in their kitchen. The handle clips onto pots for hands-free cooking, and the silicone cable is tough enough to stick in the oven or submerge.
Silicone was chosen as the primary material for its proven use in the kitchen and soft warmth that belies an electronic core.
Three variants were made for market segmentation—general use, candymaking/homebrewing, and heavy grilling—all food-safe and heatproof to 450°F or more.
Extensibility
With the free-to-use Range SDK, iOS developers can add support for the Range hardware to their own app. An iOS library and example app with an HTML template enable developers to read temperatures in a few minutes. Several commercial partners have used this to make Range-enabled apps for cooking and food safety.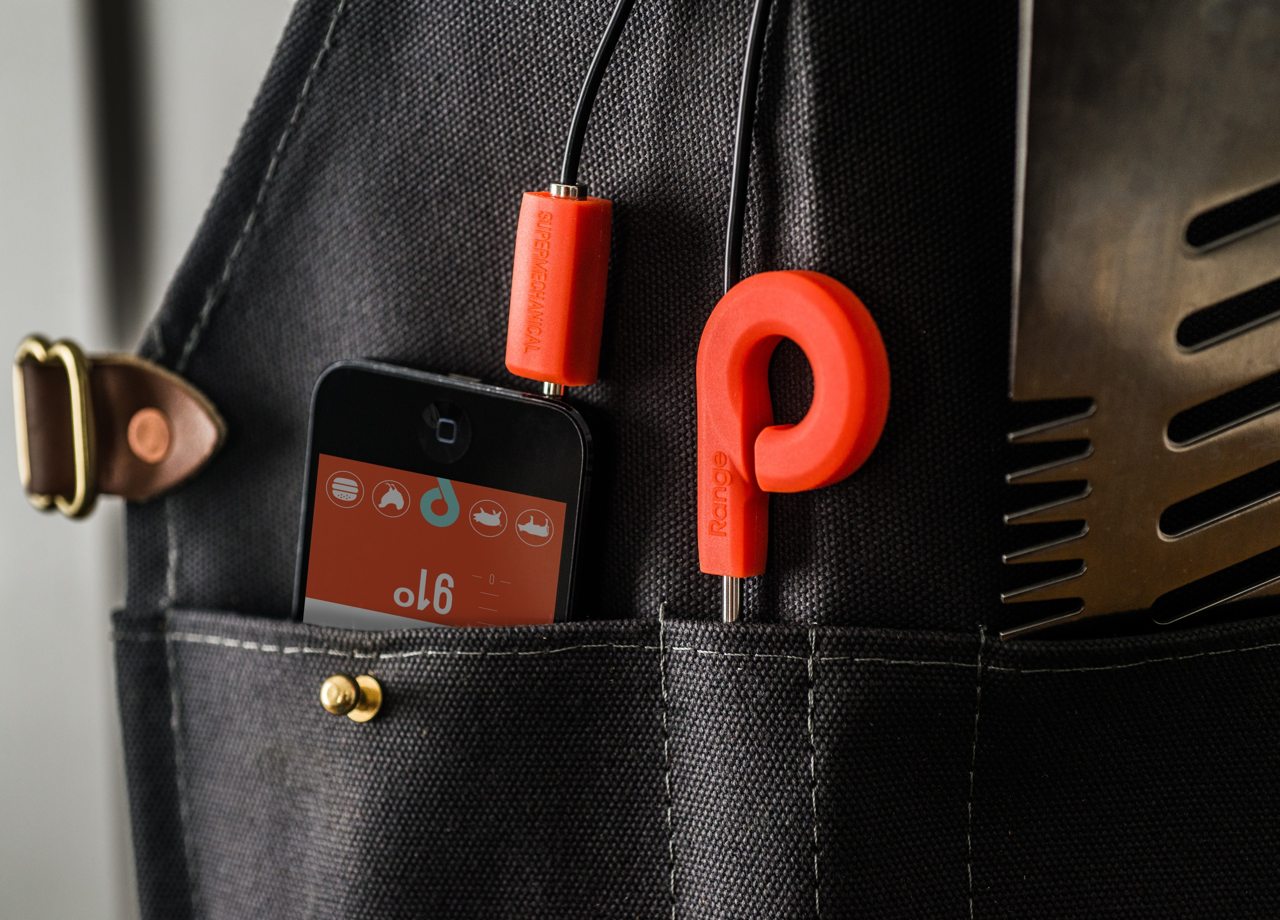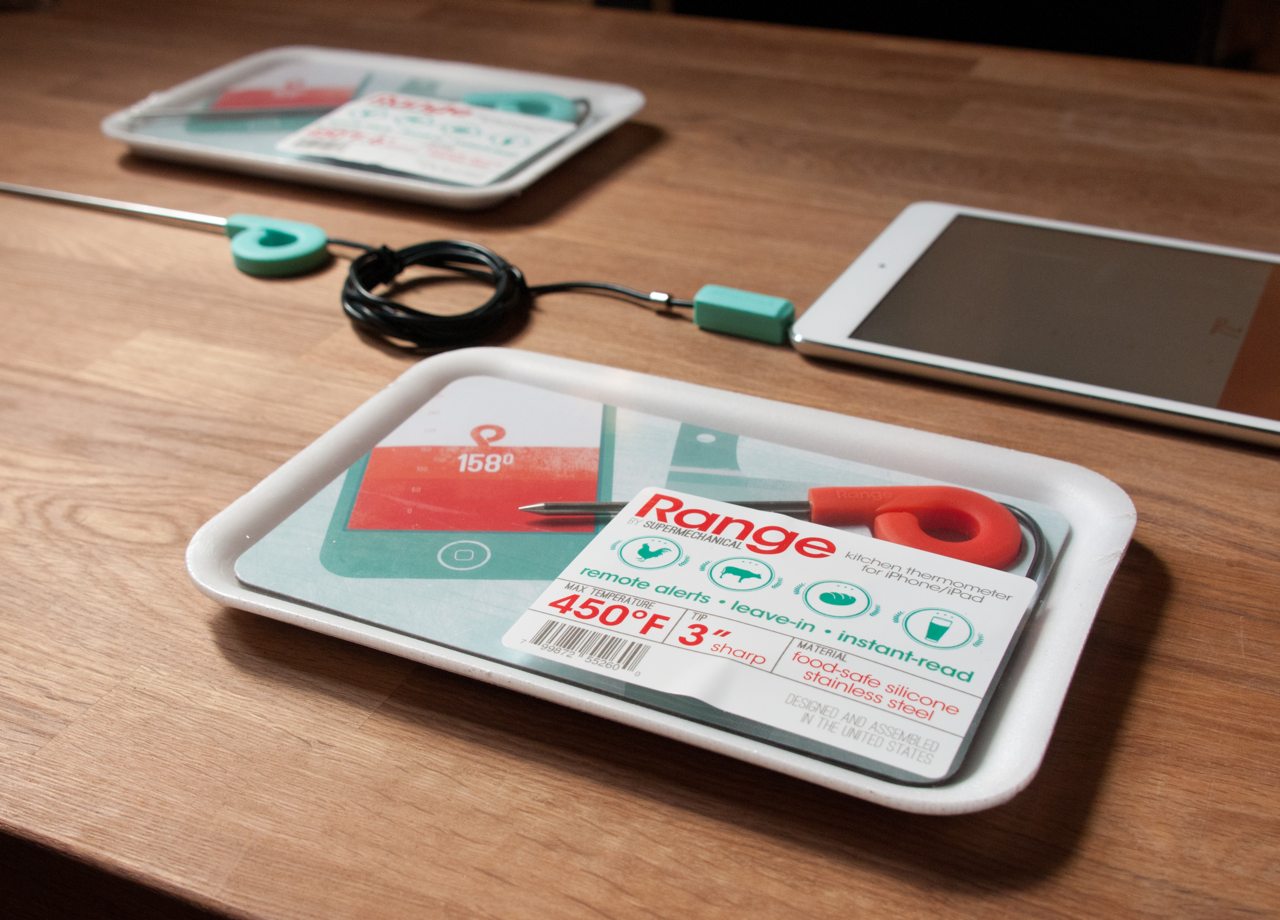 Packaging
The packaging was designed to be inexpensive and attention-grabbing. The flat form saves on shipping costs.
My contribution
Product definition, industrial design, iOS app design and development, packaging, art direction, project management from design through manufacturing.