A rich culture developed on the banks of the river that ran through Taipei, When the river was rerouted, that culture was buried under development that bears few reminders of the local river life. How can the city restore these formative memories to the urban landscape?
This was a public art proposal in the Dazhi district of Taipei, along a road that traces where the Keelung River once ran before it was moved for flood planning purposes. I led a team of nine designers, architects and urban planners from MIT and Shih Chien University to research, plan and prototype this in a two-week competitive exercise for the city and local university.
We came up with a series of mysterious, hidden, and playful reminders of the river life that had existed in this place before urbanization, rendered in placid blue and glow-in-the-dark paints. We prototyped several parts in the city, and our proposal was chosen to be developed.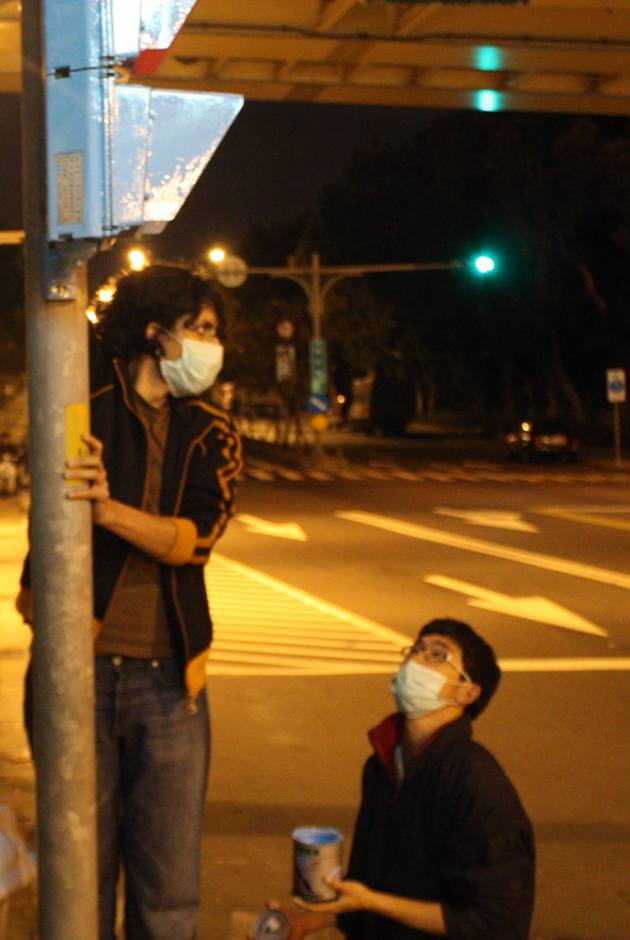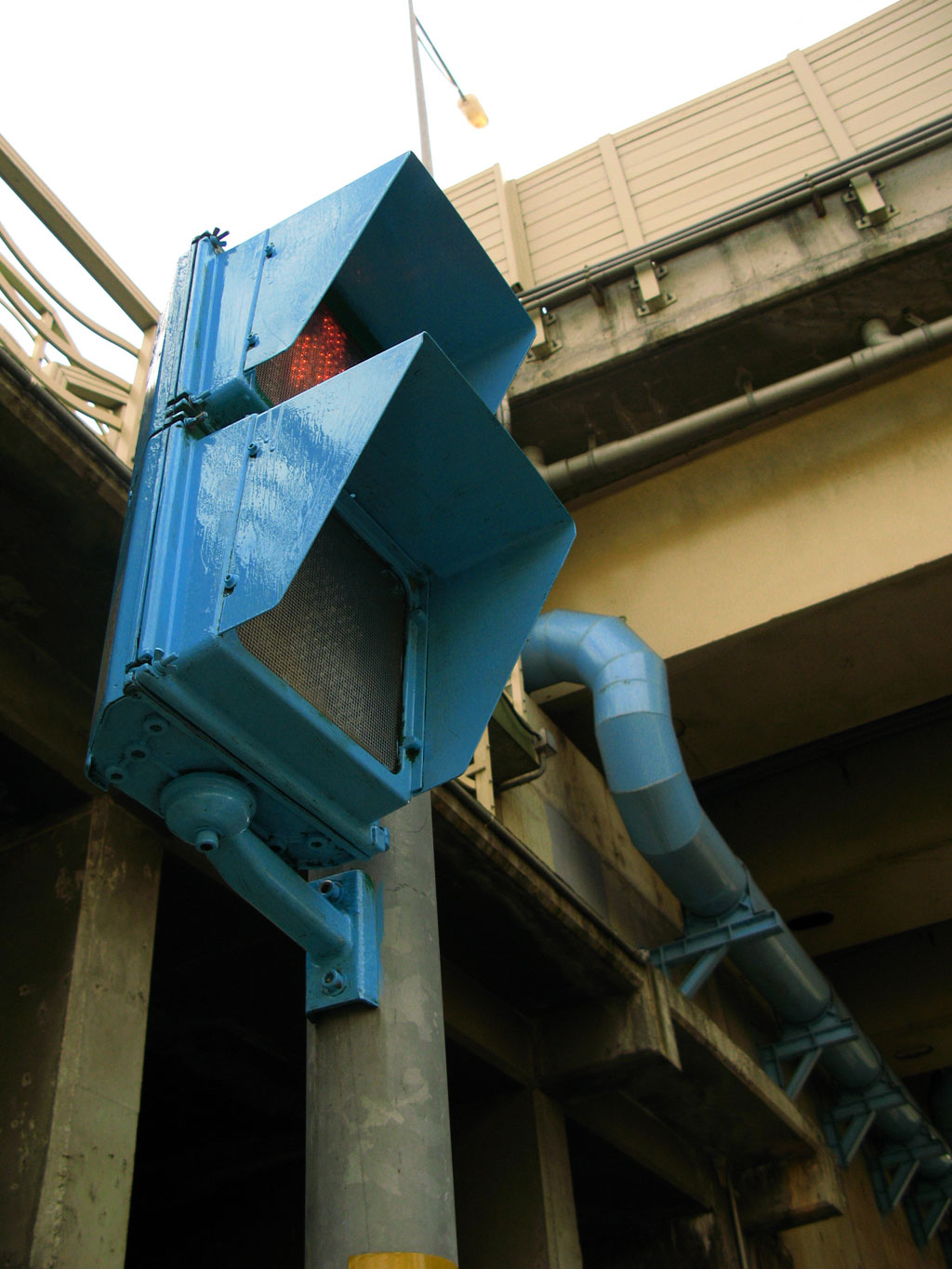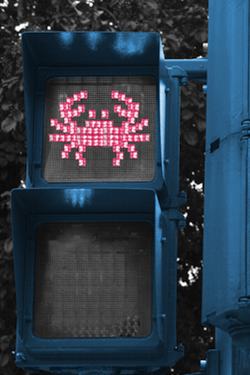 We did a guerilla installation of many of the smaller pieces over a night, using blue and UV paints and electronics to modify road signage in shifting, playful reminders of life along the old river. Custom crosswalk signals replaced people with river animals. We transformed turn arrows into sharks that appeared under black light installed on street poles.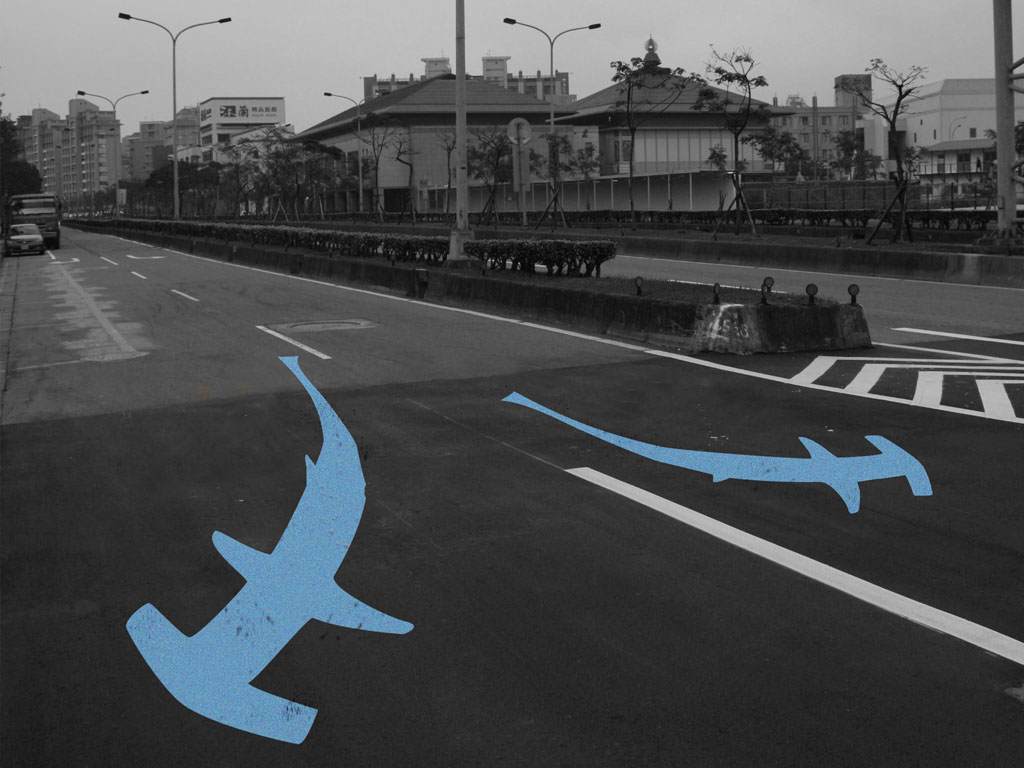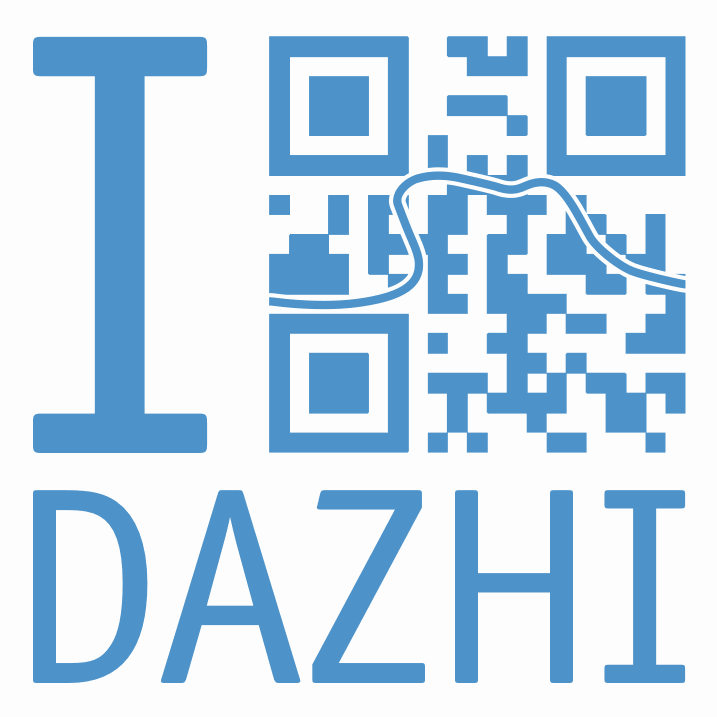 QR stickers were encoded with poetic and cryptic messages (decodable by common cameraphones) and placed in locations to encourage residents to hunt for nearby pieces and learn more about local history.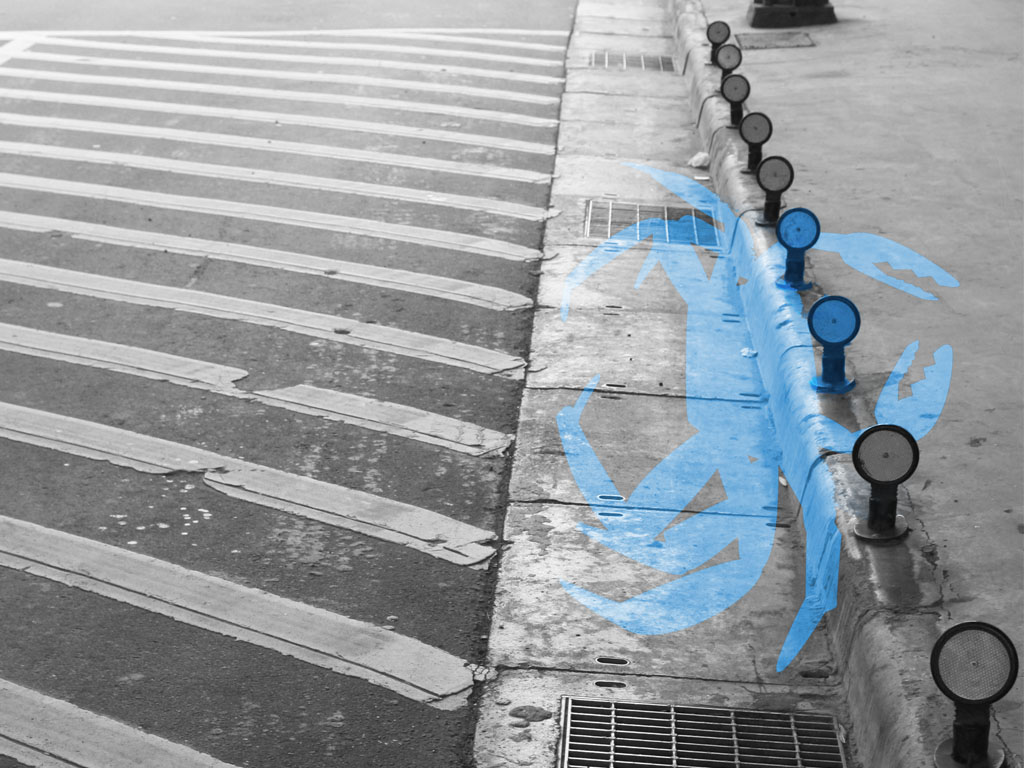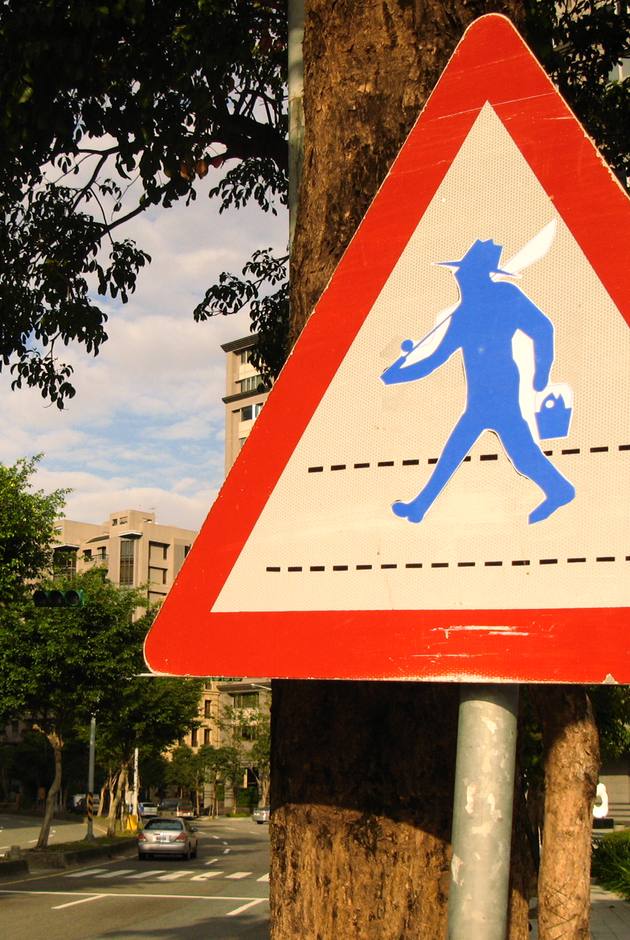 The interventions were designed at every scale, from personal to birds-eye view.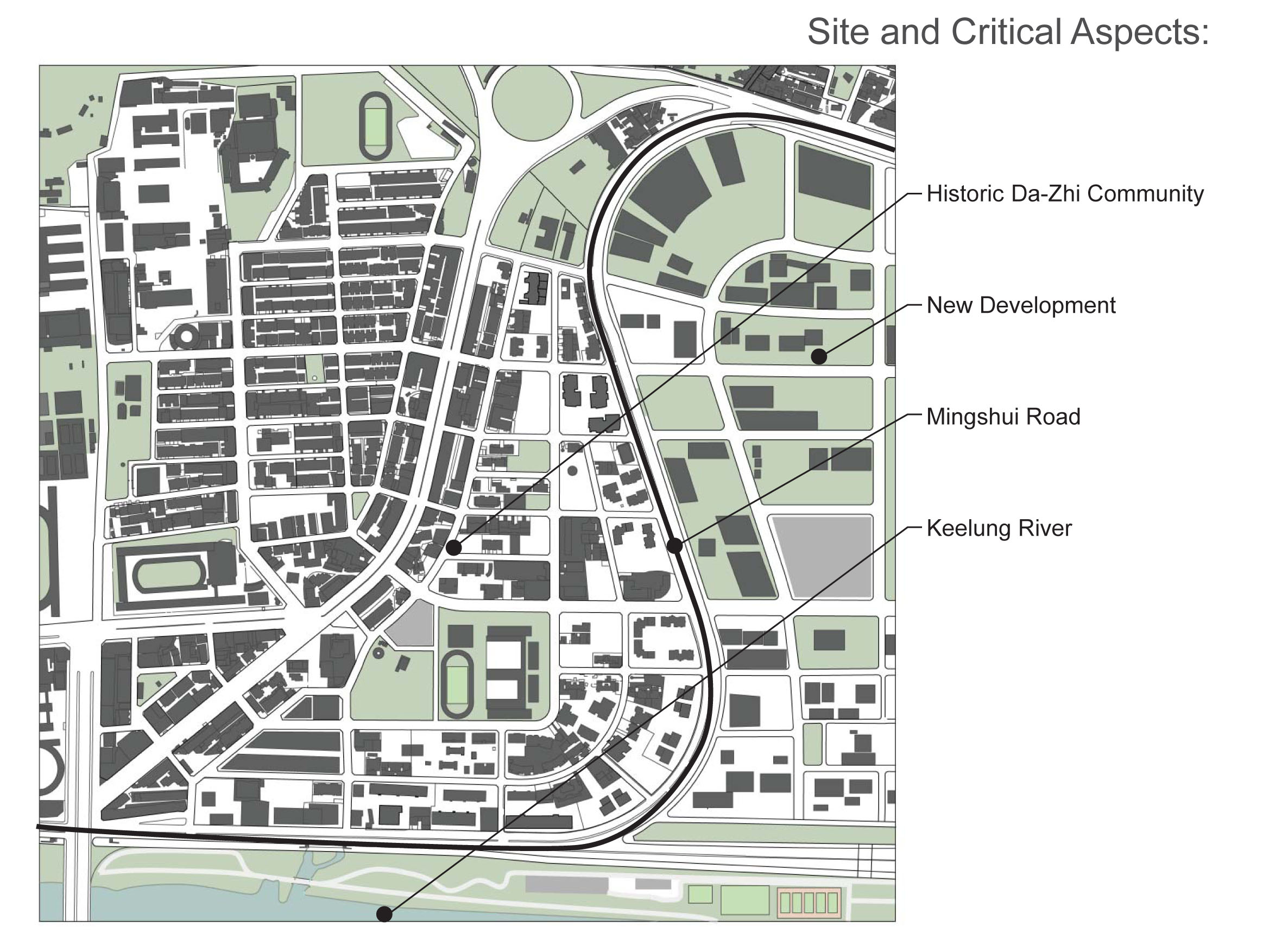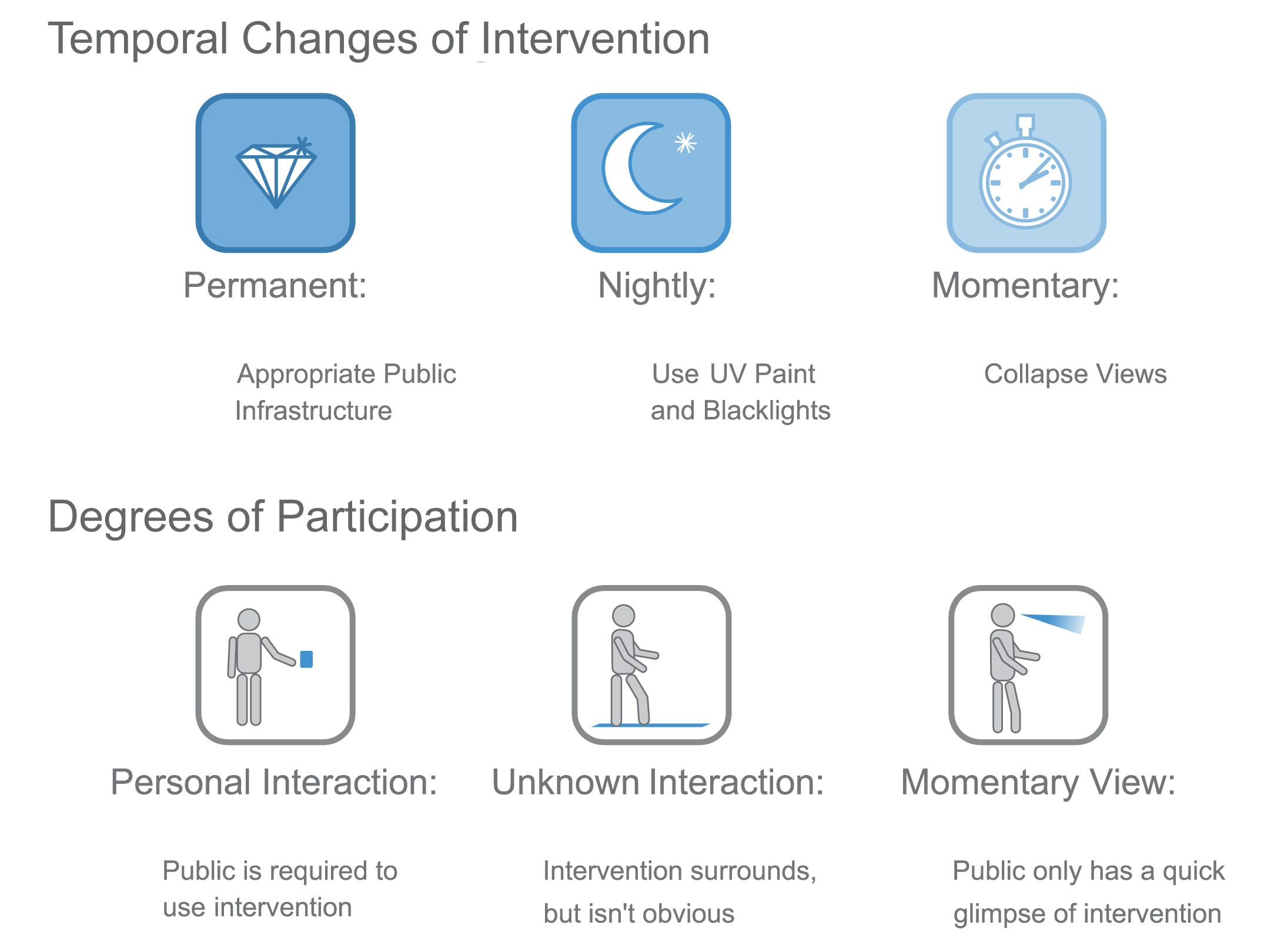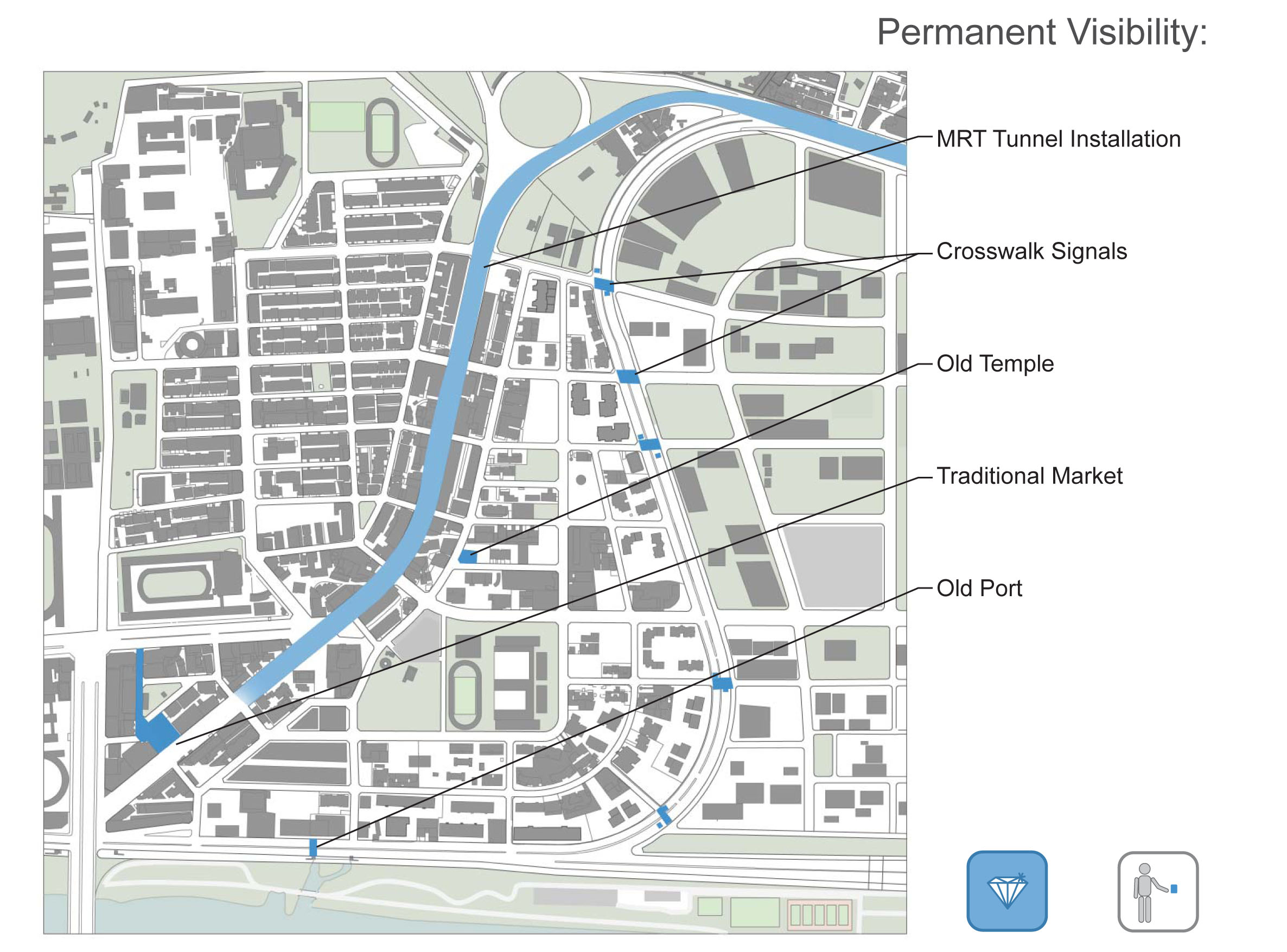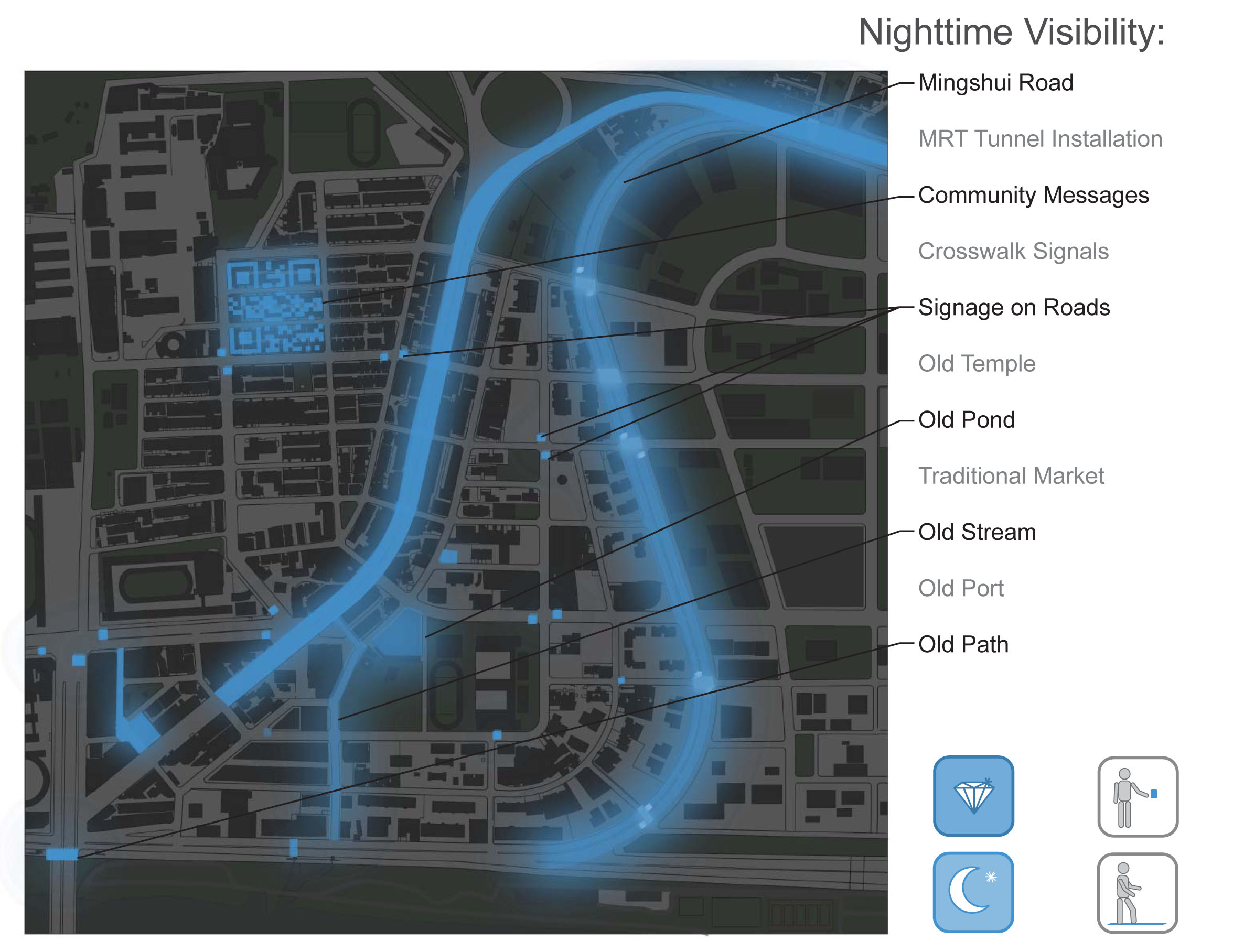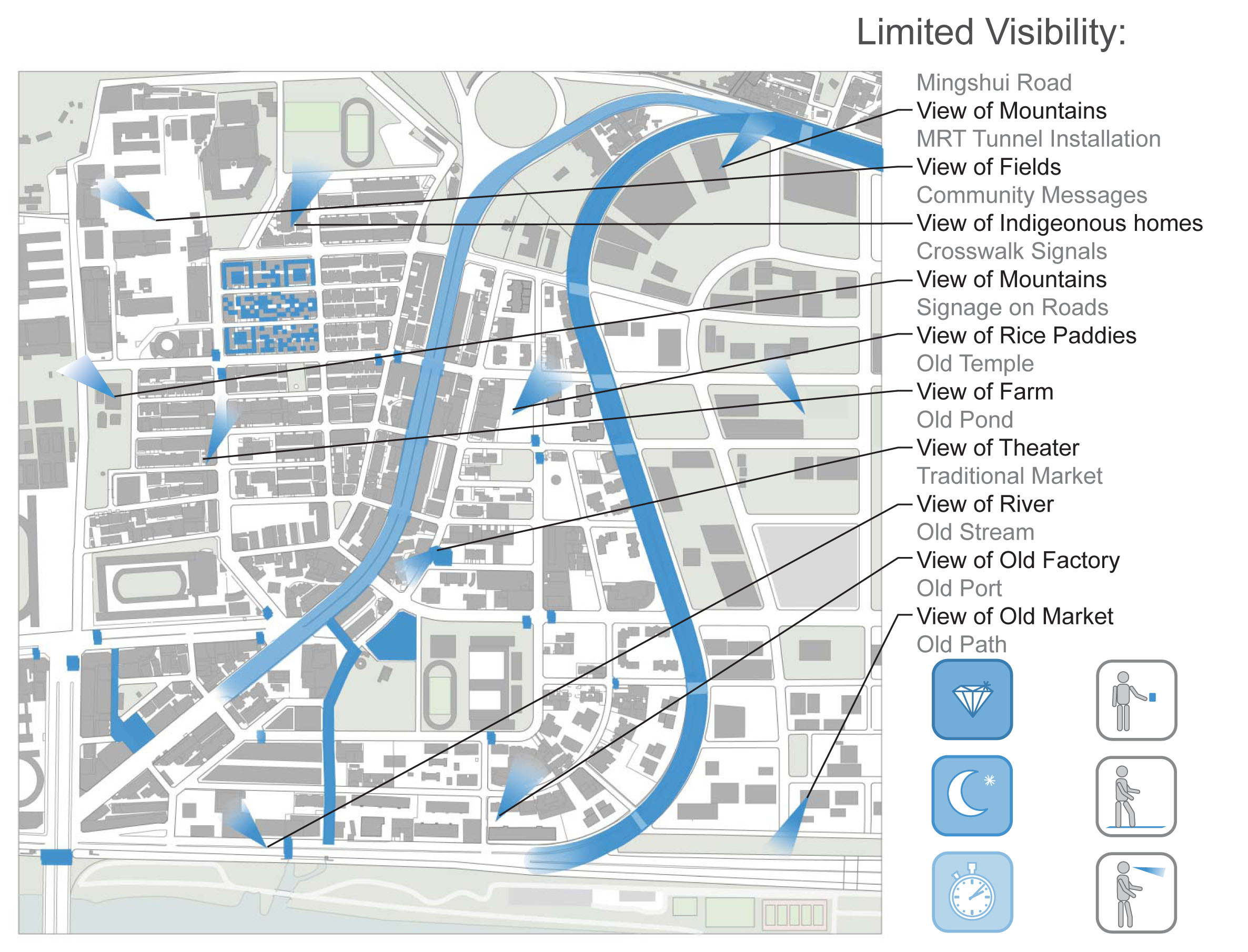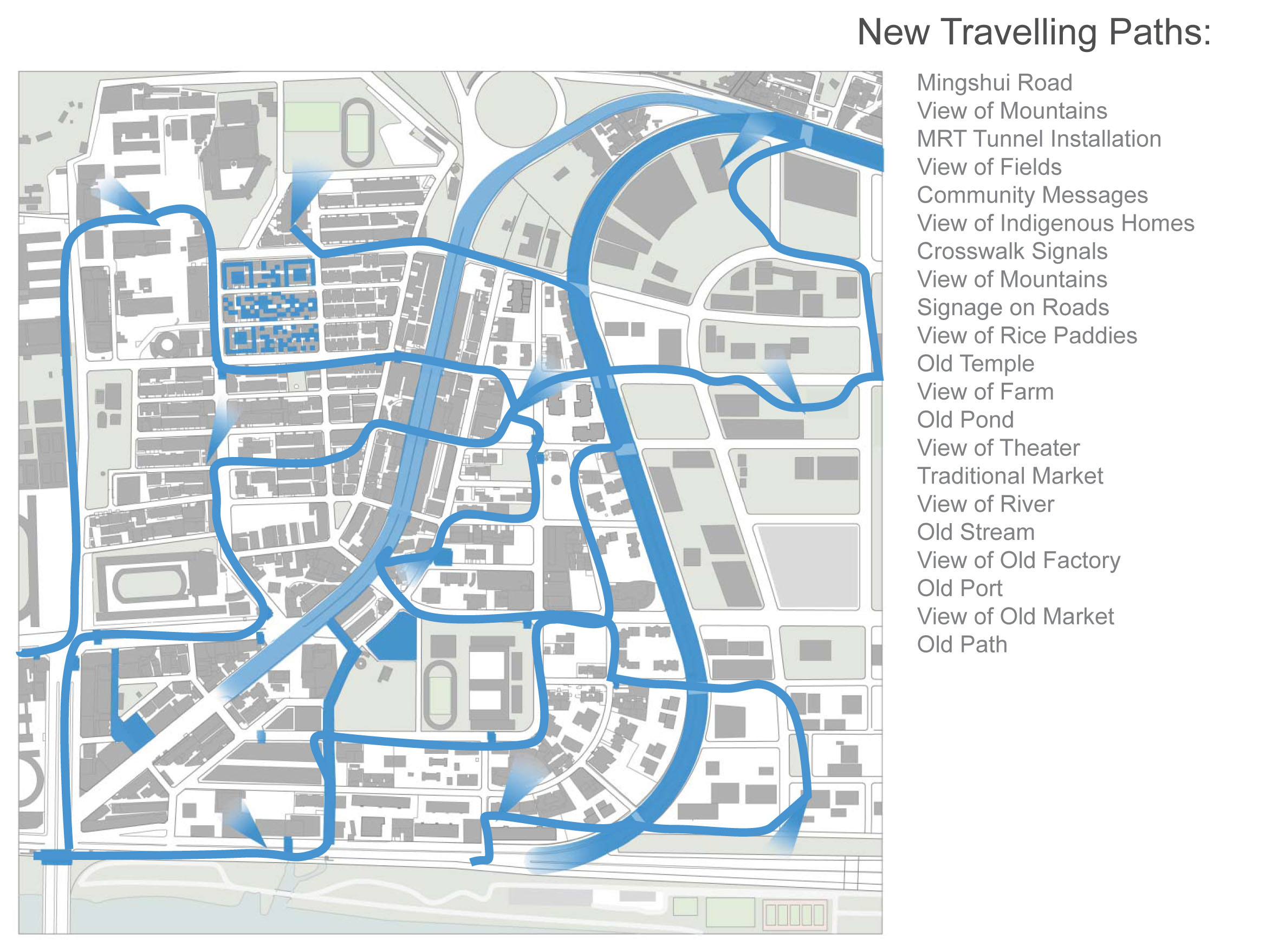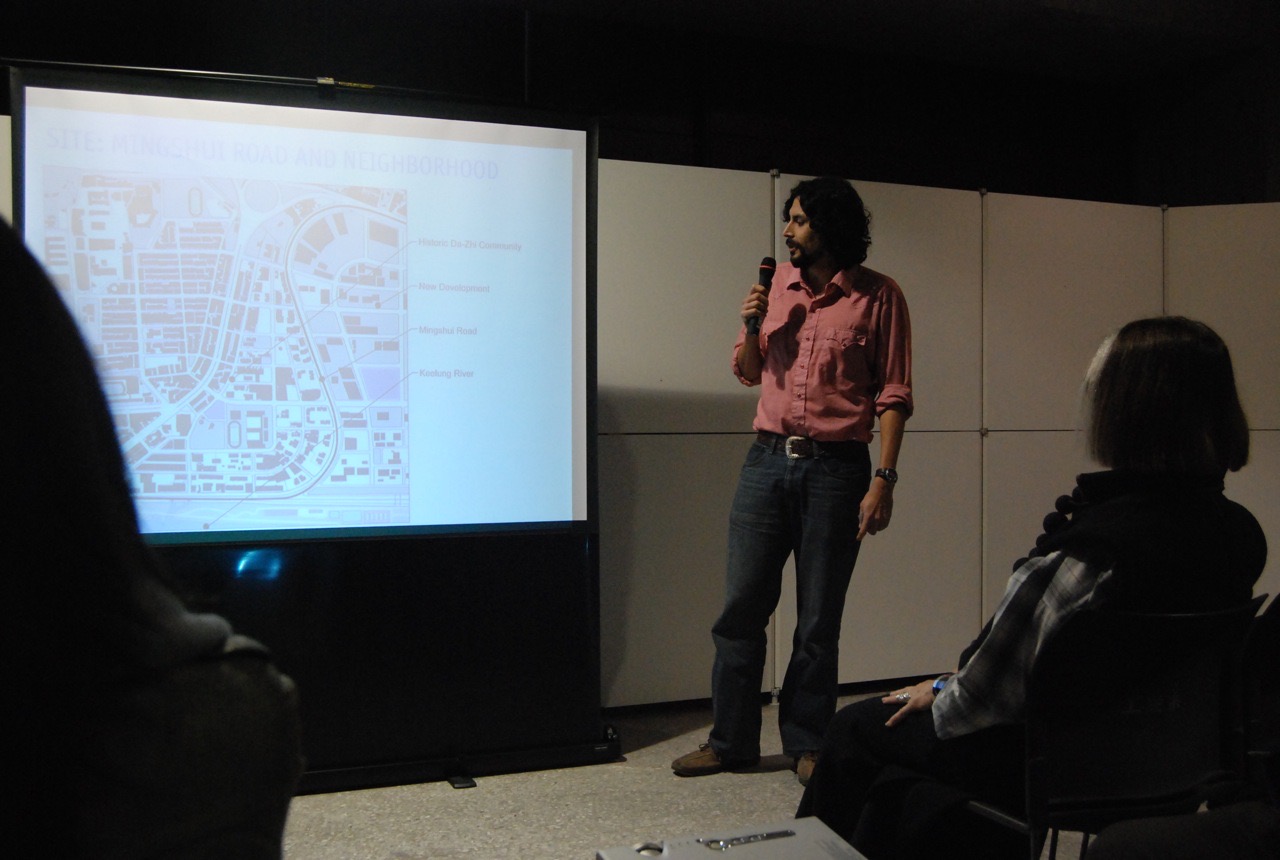 This project was fun. I was dropped into another country with a group of strangers and no structure or roles. We were given two weeks to conceptualize, prototype, and present a work of art. I picked up the leadership role and channeled the team's amazing creativity into a multifaceted project, and left with some excellent chili oil from my new Taiwanese friends.