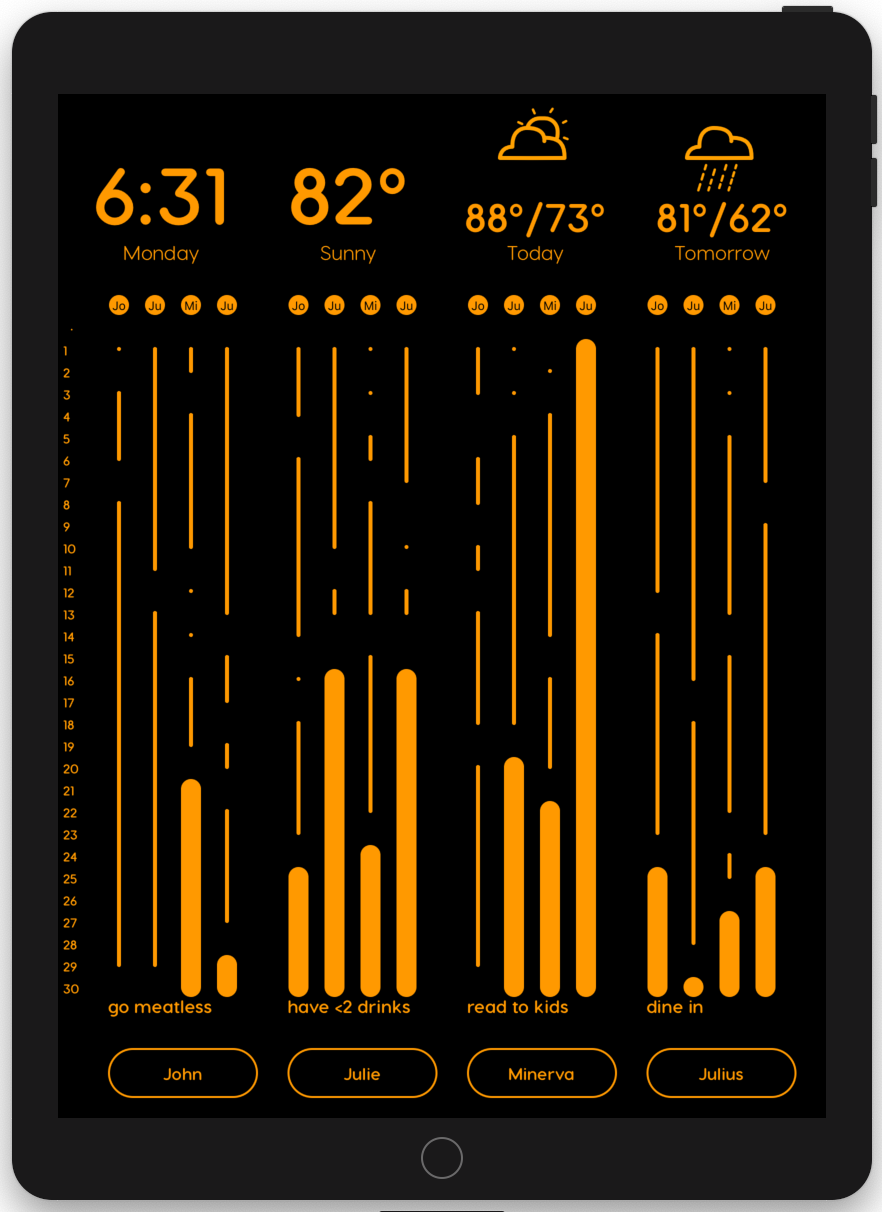 Almanac is a monthly to-do scoreboard that goes on your wall or nightstand. You set daily goals for a few habits you want to form. Almanac asks you whether you completed your goal each day, and encourages you to maintain streaks by comparing you to your family and friends.
Almanac upcycles an obsolete iPad, with a cork and acrylic wall mount.
I did the design and development. Coded in React Native for iOS.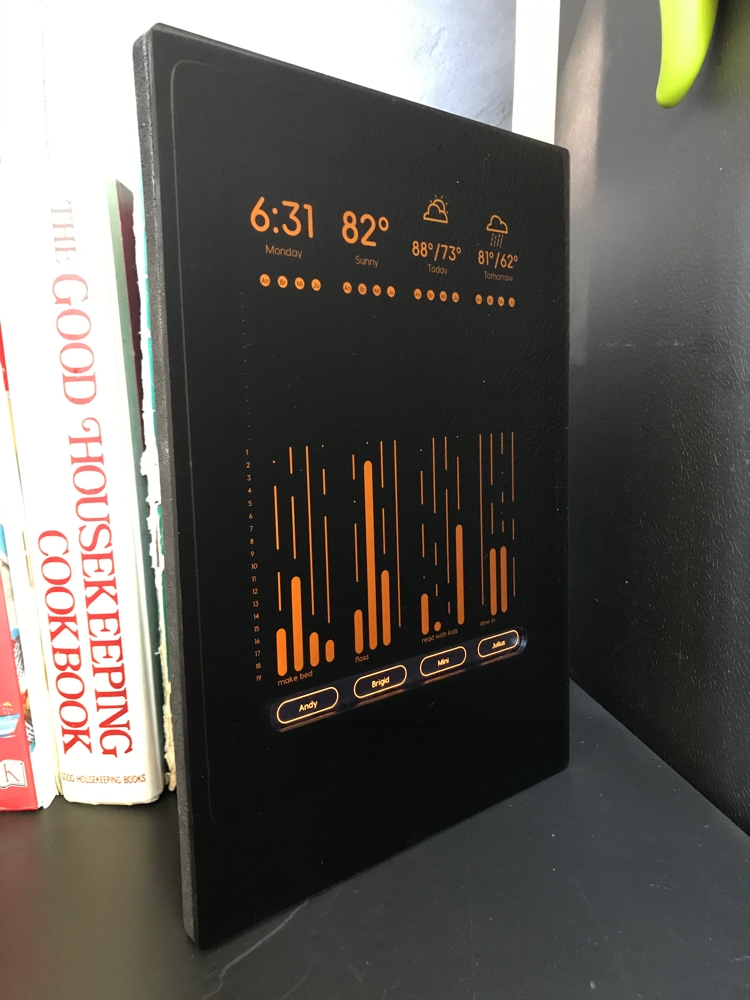 Weather widget detail

Wireframes